The 1970s fashion was very refreshing, being daring and carefree, turning fashion into a game with no rules at all! It was an explosion of glam, rock, punk, hippie, funky, colors and everything that you can think of! Nothing was too much and everything was in style and permitted!
The 70s started with the continuation of the hippie style and old trends from the 20s and 40s and even 50s came back, so everyone had its own trend and style at the beginning of the decade. It's like everyone who knew just a tiny bit of fashion or had an opinion, could pull off any trend. This made this decade so full of colors and variety, so empowering and relaxed! You could be whoever you wanted to be!
You could add your own personality and show your true colors while mixing more elegant tailored outfits with bright and vivid patterns. All this explosion of styles slowly turned into something else by the mid 70s and it led to the birth of some trends. We will explore here some of the most fashionable and popular trends of the 1970s.
Jumpsuits
This decade was very important for women, because they were still fighting for empowerment and equal rights so fashion played a huge role in this. In memory of the 40s when women started to wear pants and jumpsuits, the 70s are a continuation and reflection of this. The only difference is that the styles were more feminine, more glam and colorful, stylish and with the floral patterns from the hippie movement.
Jumpsuits became more popular in the mid 70s and they were so comfortable with they bell bottom pants and flared sleeves or being completely sleeveless. The famous singers of that time were always worn jumpsuits on stage. Do you remember the famous Elvis Presley white jumpsuit? What about David Bowie's extravagant jumpsuit costumes? he was definitely the style icon of this decade and led the way for so many artists to come!
Flared Pants
The extravagant bell bottoms! These were everywhere and both women and men were wearing them. From long flared denim pants to cotton colorful bell bottoms, these were everywhere! Even with vivid patterns and psychedelic styles! They were both easy to wear and very comfortable so they were the main item for both casual daily wear or evening special occasions.
Palazzo pants with high waist and large belts were very sophisticated and used for parties! They usually came in plain colors or with big floral patterns, making them the fashion statement of the hour!
Denim Pants
This is the moment when the designer jeans became popular and big brands like Levi's, Calvin Klein or Pierre Cardin made their way into the spotlight. Wearing these cool wide leg denim pants with the label on the back meant that you were very stylish and in vogue.
Denim was actually the outfits of sailors as it is very comfortable and doesn't get so dirty and they also used bell bottoms to easily roll it up so they could work bare feet. Isn't it funny and ironical how this basic sailor outfit, decades later becomes a very fashionable statement piece, high priced and really trendy? Well, this is how fashion works!
Flapper of the 20s Reinvented
We call it the Hollywood Glamour! This trend of the 20s when the Flapper was born was a central piece of the 70s too. It is a symbol of women empowerment, when women started to be free and daring, a key moment in our history as women.
In the 70s, the flapper style came back with a more hippie twist. Lots of women adopted this style with long silky glamorous dresses and fancy headbands. This look was very stylish and elegant, being extremely comfortable at the same time – what people were looking for in this decade!
Women's Pantsuits
Since women started working in offices and studios, taking jobs that were predominantly for men, they started to adapt the classical suit to their needs and tastes. Women felt the desire to dress up in tailored suits with pants, shirts and jackets, feeling more empowered this way.
If you remember Diane Keaton in Annie Hall, she had this smart look that made her a style icon for that time! It was the beginning of gender-blending where female and masculine where mixed into a brand new style that exploded! It became so popular that big designers like Donna Karan would become famous for this style at the beginning of the 80s, turning it into one of the biggest trends years later.
Glam Rock
It was a decade where music started to impact greatly fashion as musicians started to create shows like never before and started to dress up on stage, creating show costumes and reinventing entertainment. Television played a huge role in this because it made everything accessible to anyone and it was so much easier to spread out a trend or to make someone popular. Glam Rock was part of that beginning!
Worn on stage by David Bowie and Freddie Mercury, this eccentric style didn't reach the mainstream, but platforms did! Nonetheless, it gave a new perspective to show costumes and being spectacular on stage!
Punk
The new revolution of the 1970s, like hippie was for the 1960s, was Punk! This started in the UK where teenagers needed a sense of danger. But there was more to it, because the politics couldn't offer a safe place for them to grow, have jobs and lead decent lives, so without having jobs and without having a future, they became furious on the current legislation, creating one of the most daring styles of that time. Sex Pistols were a part of this movement and of course, Vivienne Westwood started creating her legacy back then!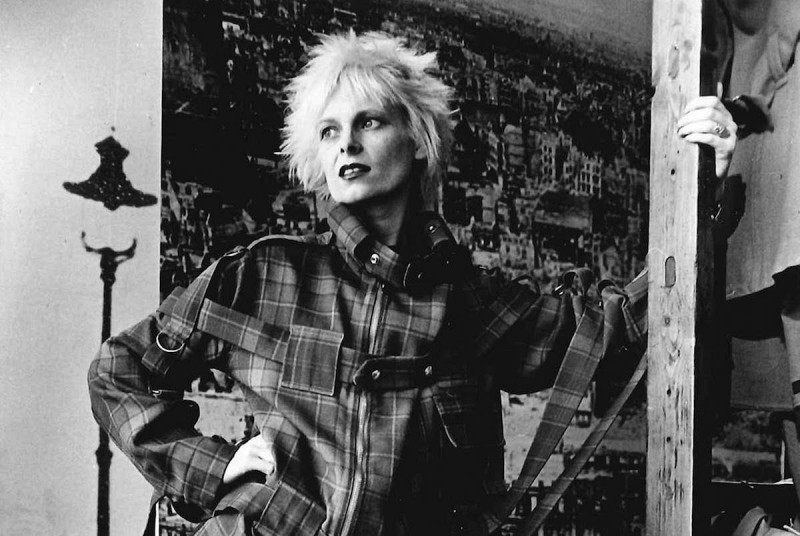 Disco
In all this glam, energy and electrifying movements, disco was born! It was a very short trend and it lasted less than 3 years, although most of us think immediately of disco when we think about the 70s, so maybe it became more popular and more iconic after it ended.
Boney M was representative for this trend, but its success was given by the huge successful film Saturday Night Fever staring John Travolta.
Gypsy and Peasant Style
Long, sheer dresses with colorful prints, ethnic motifs, colorful headbands were a mixture of the hippie movement and the Hollywood glam bringing this stylish glam down to Earth, to a more relaxed vibe. Yves Saint Laurent was the designer of the decade who noticed what was happening in the streets and brought it into the spotlight!
Caftan dresses
These beautiful long Isadora Duncan style dresses, Grecian inspired, came also in colorful prints and ethnic motifs. They resembled the Japanese kimonos with long flared sleeves. Bold, colorful and exotic prints made this dress really outstanding. Combined with pearls or statement necklaces, these dresses were worn by jazz singer or the ones who hosted a stylish expensive party. They were won by the ones who wanted to be in the center of attention.
The Wrap Dress
The 1970s were also the beginning of Diane von Furstenberg. She came to New York from Italy and in 1974 introduced the wrap dress that quickly became so popular that one year later, she was making more than 15,000 dresses every week for both working professionals or housewives. She became featured in magazines by the 1976, but only at the end of this decade the wrap dress became available to everyone and every shop was creating its own designs based on her original one. Nonetheless, she was named "the most marketable woman since Coco Chanel."
You can see how diverse and various wee the 70s. Everyone had a chance, a market segment and everyone was trying everything! It was a revival of fashion and one of the most prolific decades! Things will slowly take a different course in the 1980s. Stay tuned for the next episode and until then, watch our video for a quick sum up on History of Fashion: The 1970s